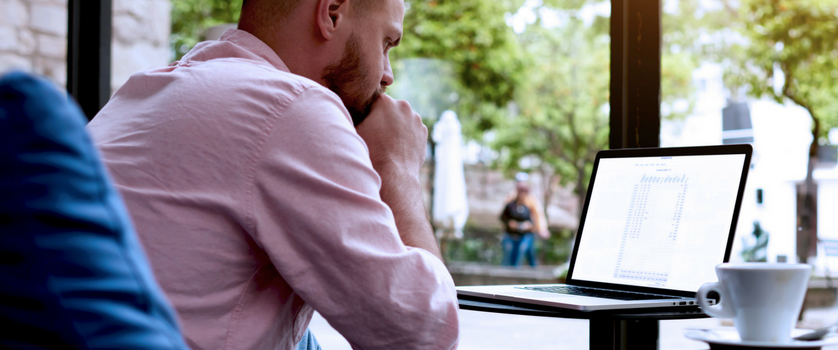 Whether setting up a brand new business or expanding an existing one, it is critical to manage business license requirements carefully. Failing to obtain or renew a business license or permit can lead to costly penalties and other negative consequences for the business down the road.
Despite their importance, CLAS has found that there are a host of common misconceptions or "myths" surrounding business licenses. In this article we strive to debunk Six Common Business License Myths.
Myth: If you don't have any physical locations in a state, you don't need any business licenses in that state.
Truth:

In many cases, it's irrelevant whether you have a location in a state. For example, a non-resident insurance agency will likely need to be licensed in a state if they sell insurance to residents of that state. Similarly, a non-resident pharmacy must be licensed in a state to ship prescriptions to that state.
Myth: As you expand your business into new states, you can expect the business license requirements will pretty much be the same in every state.
Truth:

Unfortunately, this is not true. Every state and local jurisdiction has its own rules and regulations. For example, a contractor in one state may need a "Master General Contractor" license to conduct business, but in the next state over, the contractor may only need a "Home Improvement Contractor" license (with lower fee and simpler application) for the same scope of work.
>> Watch our FREE on-demand webinar, Maintaining Business License Compliance Through Times of Corporate Change
Myth: Once I receive my business license, it is good for the life of my business.
Truth: Most business licenses expire - once they do, you're subject to steep penalties and even interest. And if you wait too long past the expiration date, you might even have to apply for a brand new license!
Myth: Business licenses are rare - only a few jurisdictions require them.
Truth: Business license requirements are extremely common. Most cities in the United States and many counties impose a business license requirement on any business operating within their jurisdiction. Additionally, state agencies regulate dozens of specific industries through the use of business licenses (e.g. pharmacy/healthcare, transportation, energy, liquor/tobacco sales). There are even licenses and registrations at the Federal level for certain business activities (e.g. FDA, DOT, DEA registrations).
Myth: If my business name changes, I just need to update the Secretary of State and they will inform all the other relevant licensing agencies that regulate my business.
Truth: The process of changing your legal business name or address can include multiple steps. You will have to make the adjustment with each different agency that your business is registered or holds a license.
Myth: The ramifications of failing to secure a business license are relatively insignificant.
Truth: Definitely not true! In many cases, jurisdictions will require the business to cease operating until it obtains proper licensing and additional penalties will likely apply. As an extreme example, one major insurance company was fined $60 million for engaging in the solicitation of insurance business without the required state licenses.
We're here to help! For any business license related questions, or to initiate a request for business license services, contact CLAS at 800.952.5696 or connect@clasinfo.com. Or, simply click on Contact CLAS, a CLAS representative will get back to you shortly.
This article was written in collaboration with LicenseLogix, LLC.
For informational purposes only; content does not constitute legal advice.