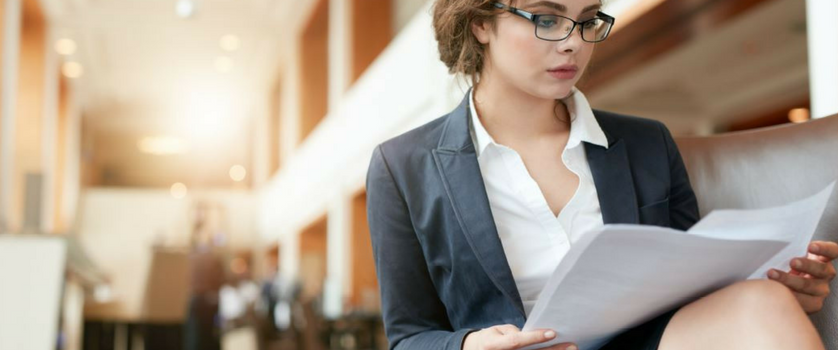 Every registered business (Corporation, Limited Liability Company, etc.) is required to designate a Registered Agent. A Registered Agent is the person or organization who is responsible for accepting legal documents (aka Service of Process/SOP), tax notices and other important communications on behalf of the business.
A responsible, skilled Registered Agent is vital to the success of any business. Mishandling of a critical legal or tax document can have serious consequences such as a loss of good standing or the entry of a default judgment.
Despite its importance, CLAS has found that there are a host of common misconceptions or "myths" surrounding Registered Agent representation. In this article we will debunk five Common Registered Agent Myths.
Myth: I only need to have a Registered Agent for my business in its home (domicile) state.
Truth: The Registered Agent requirement holds that a business must name a Registered Agent in every state where it is authorized to do business. That means its home state and any other state where it is qualified to transact business.


Myth: It is best if I act as my own Registered Agent.
Truth: Most states allow a business to name its owner, an officer, employee or other person associated with the entity as Registered Agent, but it can be a risky move. Registered Agents must be physically present at the registered address during normal business hours, year-round. If a process server comes to deliver a document and you are not there to receive it, you face fines, penalties and legal repercussions.

Furthermore, since a Registered Agent must physically reside in the state where it will act as Agent. If your business expands into a new state or states, you will not be able to act as Registered Agent in every location.

So, you may want to consider working with a commercial Registered Agent service instead. A professional Registered Agent can eliminate the burden of handling important documents promptly and correctly and reduce the legal and financial risk to your business for non-compliance.

>> Read more about the potential risks of acting as your own Registered Agent


Myth: A commercial Registered Age

n

t

will take care of filing Annual Reports for my business.
Truth: The role of the Registered Agent is to accept and route critical legal and tax documents; a commercial Registered Agent does not automatically help a business manage its ongoing compliance responsibilities. For help in managing Annual Reports, look for a Registered Agent provider like CLAS that offers an Annual Report Management Service that will automate your statutory compliance requirements.


Myth: It's no big deal if my Registered Agent resigns.
Truth: The Registered Agent requirement is two-part: a business must appoint and maintain a Registered Agent. If your Registered Agent resigns and you do not formally designate a new one, your business may lose its ability to legally enter into contracts and be barred access to the state courts. Moreover, it may subject the business to monetary, civil, and possibly even criminal sanctions. Also, failure to maintain a Registered Agent may cause your business to fall out of "good standing" with the state.


Myth: Once I name a Registered Agent they must stay my Agent for the life of my business.
Truth: A business can name a new Registered Agent at any time! In fact, it is a very common practice particularly as businesses grow. As a business expands, the more likely it is to receive a high volume of important legal and tax documents so it often makes sense for a growing business to consolidate with a single, nationwide professional Registered Agent. In addition to ensuring a continuity of service, there can be a cost benefit to the business as well since commercial Registered Agents offer discounted rates for multiple units of representation service.
>> Check out these 5 good reasons to work with a nationwide, professional Registered Agent
Still have questions? Contact CLAS today at 800.952.5696 or connect@clasinfo.com. Or, Simply click on Contact CLAS and a CLAS representative will get back to you shortly.
For informational purposes only; content does not constitute legal advice.