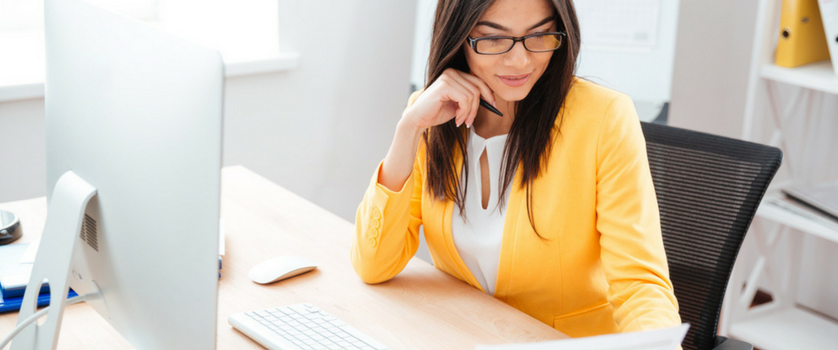 Coordinating a foreign qualification for your client requires careful planning and a keen attention to detail as mistakes in the process can delay document filing and cost the business valuable time and money. In this article, we provide a few simple Dos and Don'ts to help simplify your foreign qualification projects.
DO perform a name availability check and reserve your client's business name.
A business's name must be unique in the state. When a qualification document is submitted for filing, the filing office will check the business name against existing entities in their jurisdiction. The filing officer will reject a document that lists a business name that is the same, or deceptively similar to that of an existing entity in that state. If a name is too similar or is not distinguishable in the record, the state will reject the document.
You can avoid rejection for this reason by working with your service provider to perform a name availability check and name reservation in each new state prior to submitting your client's document for filing.
DON'T save business filing forms to your desktop.
Business filings must be submitted on the appropriate form for that state and entity type. A document that is submitted to the state on an incorrect or outdated form will be rejected by the filing office. Keep in mind, states frequently make changes to their forms so the form you used for a previous filing may now be out of date. Resist the urge to save filing forms to your desktop; it is best practice to obtain a fresh form for each new filing project to avoid a rejection.
>> Visit the CLAS 50-State Forms Library (linked to state sites)
DO check state processing times before submitting documents to the state.
Processing times at state filing offices vary widely. Routine turn-around time for a qualification filing may be three days in one state and three weeks in another! And at any time, staffing shortages, high volumes, technical difficulties or inclement weather can cause slower than normal turn-around for filings. A delayed turn-around can cause big problems if your client is depending on a quick qualification.
Be sure to ask your service provider about current state processing times prior to submitting documents and consider expedited state processing (where available) to meet your client's expected timeline.
DON'T forget to check the state's supporting document requirements.
In most states, a foreign qualification filing must be accompanied by evidence of the entity's existence in its home state - often a good standing certificate and/or copies of the entity's formation documents, though specific requirements depend on the state and entity type. A state filing office will reject a qualification filing that does not include the required supporting documents.
>> Claim Your FREE 50-State Qualification Map of Supporting Document Requirements
DO consider working with a Nationwide Professional Registered Agent.
The Registered Agent requirement holds that a business must name and maintain a Registered Agent in every state where it's authorized to do business. That means its home state and any other state where it is qualified. As your client's business grows and expands into new geographic locations, it will face new opportunities and new challenges. If your client is currently acting as their own Registered Agent or using different Agents in different jurisdictions, it is a good time to encourage them to switch to a Nationwide Professional Registered Agent to ensure all their critical legal and tax documents are handled quickly and correctly.
>> 5 Good Reasons to Work with a Nationwide Professional Registered Agent
DON'T assume the state will automatically provide a certified copy of the filed document.
After filing a qualification, most states return a certified copy of the filed document as proof of filing. This proof is often required for your client to initiate other business activities such as securing financing or obtaining a business license in the new state. In some states though, the filing office only returns a notification of filing (like a receipt) unless a certified copy is requested at the time of filing; requesting one after the fact can add weeks to the process.
Remember to ask up front what will be returned as proof of filing and request a certified copy at the time of filing if needed by your client.
CLAS Information Services can help! Our highly trained staff of corporate experts can guide you through even your most complex business filing transactions. To learn more about our corporate filing services, contact CLAS today at 800.952.5696 or connect@clasinfo.com. Or, simply click on Contact CLAS below and a CLAS representative will get back to you shortly.
For informational purposes only; content does not constitute legal advice.